Directions:

You can feel lost in these modern times,
but you can't get lost while coming to
the Cool Scoops. Look at the map, that
shows you the location of Cool Scoops
Ice Cream Parlor in North Wildwood.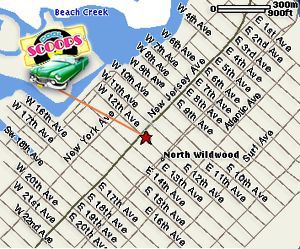 For driving directions, you can go straight to
MapQuest
to get a complete map guide for your travel to Cool Scoops.